During my weekend away in Leicester, we wondered around the quiet backstreets and stumbled across Sue Ryder- a well known charity shop chain in the UK but with a difference, the Leicester store was centered around vintage and retro clothing (my well-known weakness!).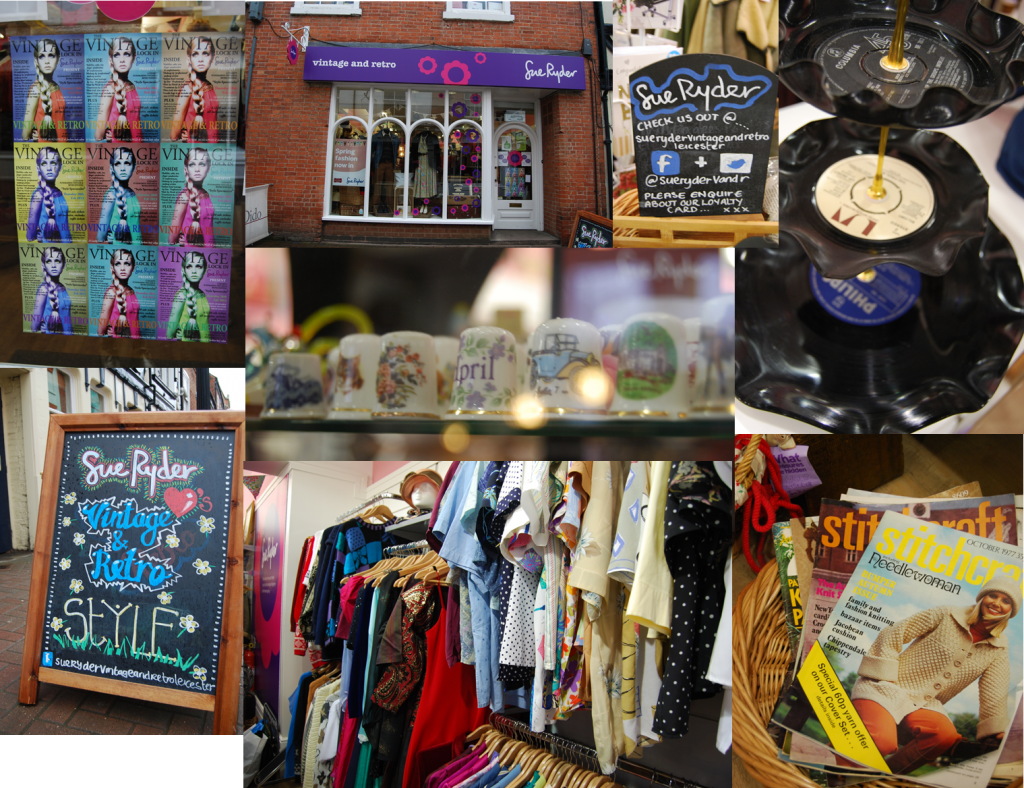 I got some fab bargains from the shop including this cute little electric blue floral jacket and oversized suede panelled overcoat. I love!
They regularly do lock ins as well, which you HAVE to go to! The clothes are so decently priced, it would be a crime not to take advantage of this! Keep an eye on their Facebook to find out more details of the next one coming up soon!
Theyve also got an easter egg hunt going on, on Saturday 30th March- don't miss out!
For such a great cause, I thoroughly advise you to go on their site now and help in any way you can!
Also, they have a really cute range of things on their eBay page- deffs checking that one out!
Thanks to the girls in Sue Ryder for being so kind and letting me take copious amounts of pictures! x