If you haven't caught up on Graduate Fashion Week yet, then fear not as I have picked out some of my absolute favourites to give you a flavour of the incredibly impressive talent- (just a few amongst over 1000 talented individuals from 40 different universities!). The event has now been an up and coming 'must see' for the past few years, but now it truly is a great representative of British and International talent alike. Check out my gorgeous Pippa's Storify for her experience of Day 4 of GFW (including the DMU show and our New Fashion Talent graduates Charlotte, Austin and Lizzie!)
Without further ado, I give you the collections and designers of the future!
Scottish inspired regalia from KMDdesigns (Liverpool John Moores)
Black patent and velvet dresswear by Melyssa Bates (Northumbria Uni)
Bright geometrics by Chloe Givan (University of Central Lancashire)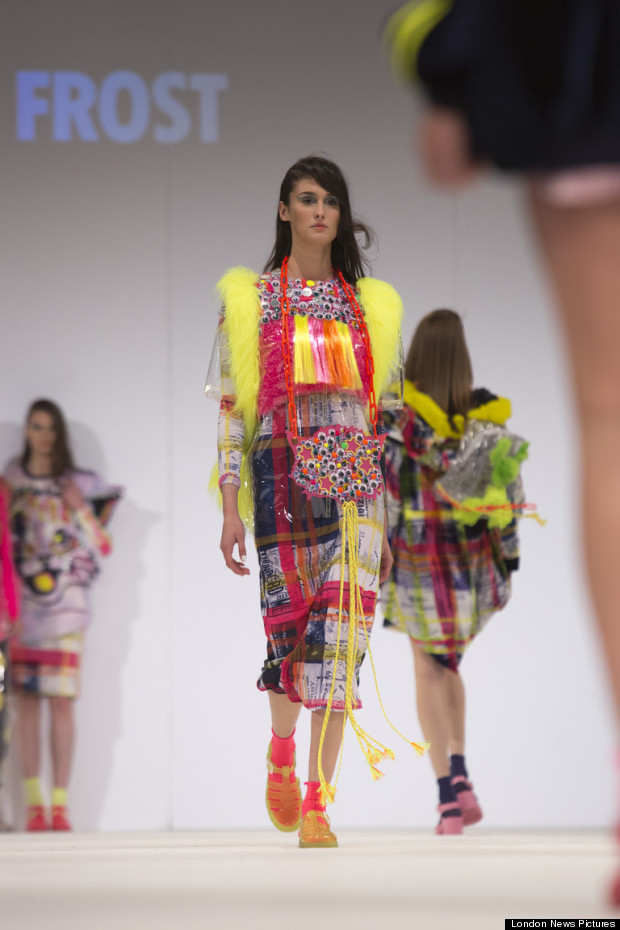 Google eyes, neon prints and jelly shoes by Kelly Frost (De Montfort)
Cyclical inspo by Melanie Pace-Lupi (UCA)
'Claustrophobic' chunky knit collection by Anna Yates-Housley (Kingston)
Keep an eye out for some upcoming interviews with these inspirational designers, their experiences of GFW and what the future holds for them in the fashion industry!